PROFITABLE IMPLEMENTATION
The Plug & Live concept combines design, the construction element production and element installation as a cost-efficient project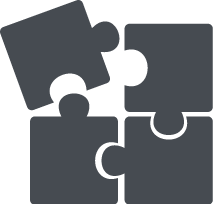 Celt modules
Ready-to-use modules
manufactured indoors
Residence modules
Apartments, villas, hotel rooms
Module structures
Assembled buildings and construction
parts such as garden buildings, balconies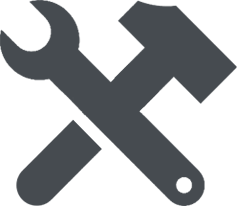 Transportation and installation
Transportation to the construction site
Construction site installation
Building apartments at the construction site will be soon a story in history
DESIGN
PROJECT DESIGN
In project design, the project is monitored from point of the profitability and feasibility of implementation. The most cost-efficient and appropriate implementation for the project is created together with the customer. Project planning includes the specification of the initial data for the project-specific building draft design, i.e. the building types, flat sizes, overall timetable and the cost estimate.
BUILDING DRAFT DESIGN
Building draft design means design of houses or apartments to a certain place and fulfilling certain needs. Most of the construction costs are defined in the draft design phase. This is further emphasised with projects using solid wood technology. Draft design begins with the creation of a 3D model of the construction area and buildings. The drawings and illustrations produced can be used in the sales and marketing material. We make draft design at a fixed price.
BUILDING MODEL AND BUILDING DESIGN
CLT provides new possibilities for architecture and structural design. We offer architecture design service for apartment, house and construction product creation. To evaluate the technical functionality and the costs, building design includes also technical design from the very beginning. For example, we can design the house models for an area construction project. Our design partners are the most experienced low-construction CLT architects in Finland. Building model design produces cost-efficient, unique building products including detailed installation plan.
STRUCTURAL AND HVAC DESIGN
Involving technical design at the earliest possible design stage is a prerequisite for a successful construction project. The building design creates the framework and defines the technical principles of buildings. We draw up the required master
plan for obtaining a construction permit. The more detailed drawings (the structural, element, HVAC and electrical drawings), are created based on construction permit drawings. Using 3D digital models ensures compatibility between designs.
Celt Construction Elements enable fast installation on the site.
TRANSPORTATION AND INSTALLATION
Celt Construction Elements and the Plug & Live service concept enable smooth and fast installation. We have years of experience in installing solid-wood prefab and module elements. The installation of a detached house with prefab elements takes typically 1–3 days. Several Celt Modules can be installed in a day. We can provide professional partners for the construction site work before and after our element installation work.